Kim and Bill Fisackerly (Fi-SACK-er-ly) have been married 37 years (or, as Rev. Bill says, "Not long enough!"). They met at our United Methodist Children's Camp in Brandon, FL in 1982, where they were on the summer team for the 5th and 6th grade camps.
Kim was born in West Virginia and moved with her family to Miami when she was 3 years old. She grew up in Miami (Kendall area) and is a life-long Dolphins fan. (She even had season tickets to the 1974 "Perfect Season"!)
Kim is gifted in music, drama, writing, baking, and has a love for children and making people feel welcomed. She currently is holding two jobs – as a Weight Watchers leader/coach and in customer service at Publix. But her greatest joy has been in raising their three children – Bethany, Allyson, and Wil – and in now being Mimi to her grandson Ollie!
Rev. Bill was born in Tampa to Bill and Annabelle Fisackerly, a Methodist pastor also. They served at 6 different churches while "Billy" was growing up, ranging from Tampa to Havana, Florida. (Look it up!)
Rev. Bill and Kim were married in 1984 and moved to Atlanta for seminary at Candler School of Theology, where he served as an assistant pastor at Cokesbury UMC in Atlanta. Since that time, they have been assigned to Deltona, Sopchoppy/Ochlockonee Bay (look it up!), Estero, Port Charlotte, Tampa, Marco Island, and now here in Bonita Springs.
Rev. Bill loves playing guitar, fishing, disc golf, telling bad jokes, and being with Kim. He also loves finding new ways to tell the Gospel story so that people can hear it fresh and be inspired to share their faith with others. He also loves mangos!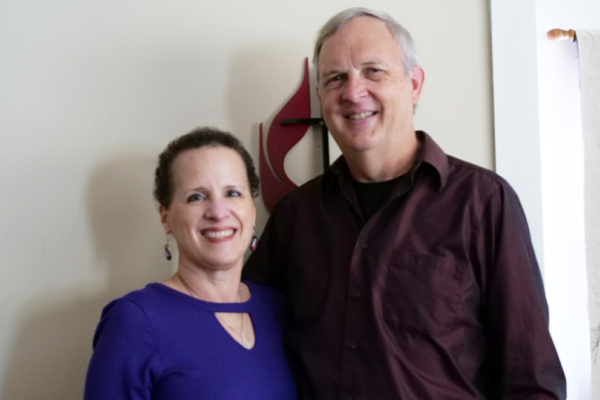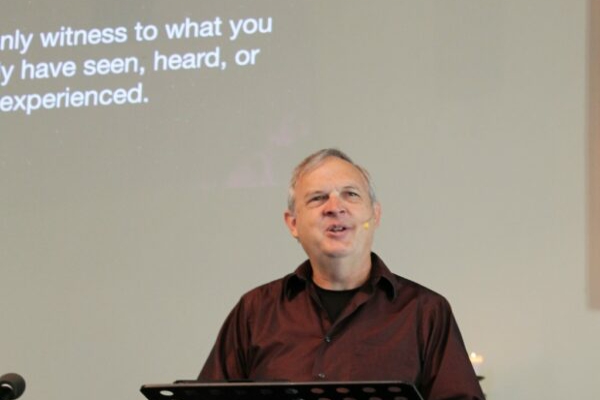 Connect With Us In Service
There are plenty of opportunities for you to connect at FUMC Bonita.